Congratulations to our hometown high school, MATES (Marine Academy of Technology and Environmental Science) who won First Place in the 2023 NJ Envirothon competition! Read more about the 2023 NJ Envirothon
The Ocean County Soil Conservation District is a proud sponsor of the New Jersey Envirothon.
Participating students also have the opportunity to attend comprehensive training prior to the event. Trainings are offered at several locations throughout the state, one in North Jersey, one in Central Jersey and one in South Jersey. These training days are designed to give students an idea of the types of questions and activities that they will be asked to complete on the day of the competition.
Please visit the Official NJ Envirothon Website for more information, or to register for the next NJ Envirothon.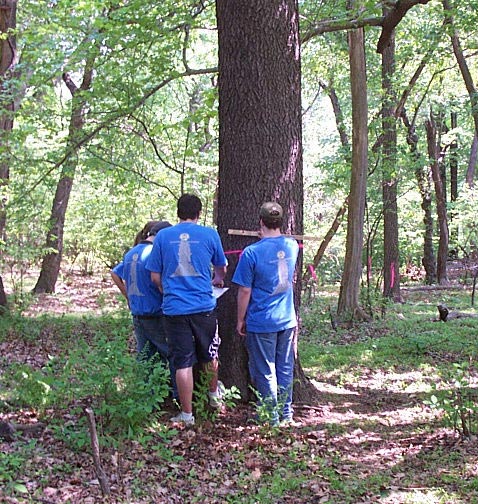 Students participating in the Forestry Station at the 2007 Envirothon.