The Ocean County Soil Conservation District partners with many other organizations throughout the county and watershed to create a healthier community. Learn more about the many projects implemented by the District.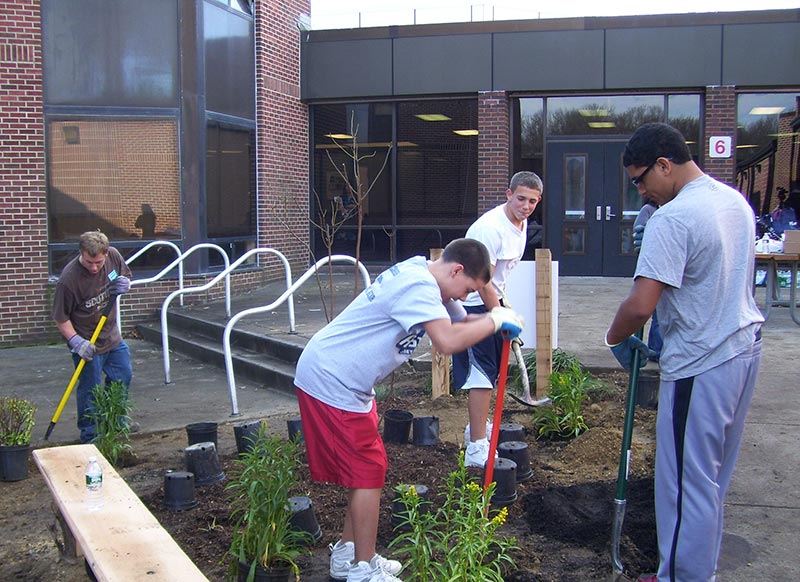 The 4-year grant focuses on retrofitting stormwater basins
The Soil District has also collaborated with local schools in Ocean County as part of an Outdoor Classroom Program, teaming up with the students to plant an on-campus rain garden and create a beautiful, native plant filled educational space for generations to use.
Along with various partners, we have successfully designed, planted, and implemented over twenty-five different Outdoor Classrooms at schools throughout the Barnegat Bay Watershed.  These rain gardens give students and teachers the opportunity to have a change from the norm and get outside to learn about the environment in hands-on, exciting new ways.
Learn More