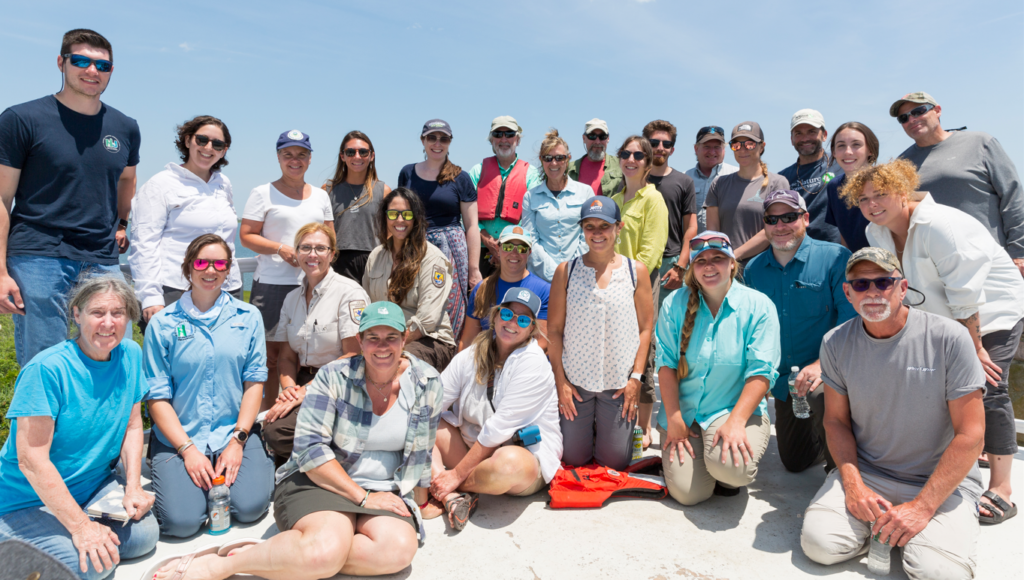 Bay islands provide numerous benefits to people and wildlife including carbon sequestration, nutrient cycling, reduced impacts of wave action and absorption of flood waters. Bay islands support myriad species of fish, birds, mammals and reptiles, as well as mollusks, crustaceans and other invertebrates. Over the past decade, studies have indicated that many of our bay islands are succumbing to erosive forces caused by recreational boater activity, intensified storms and sea level rise, resulting in degradation and abatement of these important natural structures.
The New Jersey Bay Island Initiative (NJBII) was formed in 2020 to address the lack of focus on the bay islands in Ocean and Atlantic counties, and to bring awareness to these often overlooked, yet undeniably important natural resources. NJBII partners include Long Beach Township, US Fish and Wildlife Service, Barnegat Bay Partnership, The Nature Conservancy, Stockton University's Coastal Research Center, the NJ Department of Transportation's Office of Maritime Resources, and Ocean County Soil Conservation District, among others. Within the past two years, the group has convened numerous online meetings to discuss and create resources designed to educate the public about why island restoration is key to ensuring resilience and stability within our communities and the natural habitats of the bay, and to provide tools to promote and support bay island restoration. NJBII partner, The Nature Conservancy, has developed an online tool called the NJ Bay Islands Restoration Planner (NJBIRP) which can be used by practitioners to plan island restoration projects from the Metedeconk River, south to Beach Haven / Little Egg Inlet.
On Thursday June 30th, twenty-seven members of the NJ Bay Islands Initiative gathered for a field trip to visit a few bay islands and possible sites for future habitat enhancement and restoration projects. The caravan of 6 boats launched from Beach Haven and headed north to West Marshelder Island, which is partly owned by the U.S. Fish and Wildlife Service and partly owned by Long Beach Township. While onshore, Virginia Rettig, Manager of Edwin B. Forsythe National Wildlife Refuge and Angela Andersen, Sustainability Director for Long Beach Township and Manager of the Long Beach Township Marine Field Station, explained the history of the island and locations that would be well-suited for restoration projects. After boarding the boats again, the group cruised by Mordecai Island and observed the different restoration efforts that had been installed there, including a breakwater design, geotubes and oyster castles, as explained by Mordecai Land Trust vice president and restoration coordinator Jim Dugan.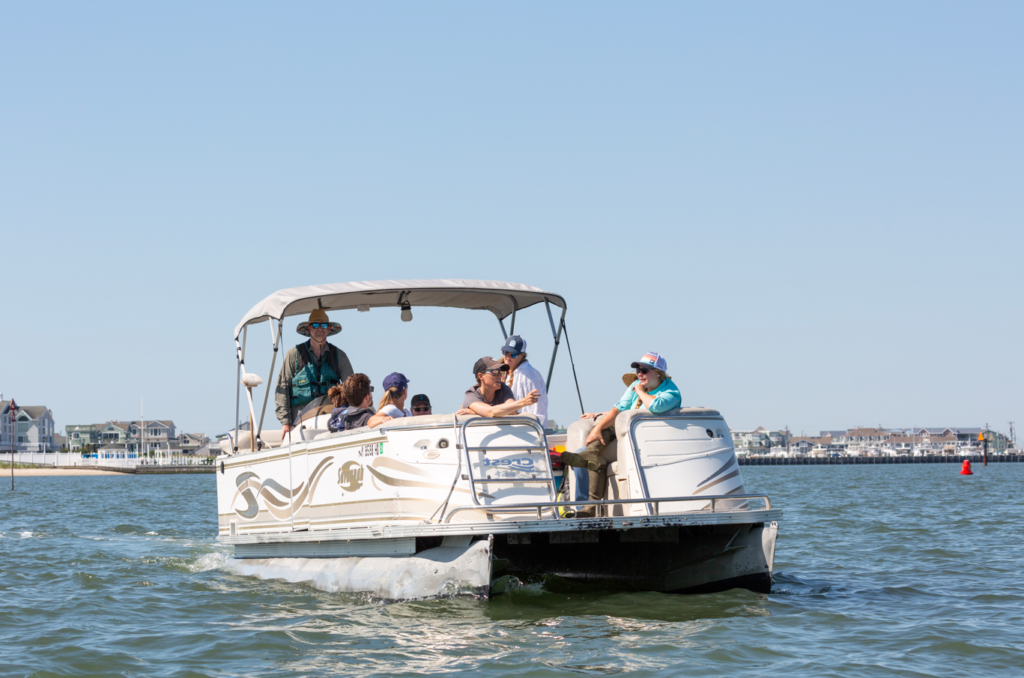 The boats then traveled further south past the Long Beach Township Marine Education Field Station and by Clam Cove, a 22-acre parcel of coastal wetlands preserved by Long Beach Township in 2017. The trip concluded at Lower Little Island, an island privately owned by Lori and Mark Morton. The Morton's graciously opened their home to the group, gave a tour of the island and future project locations, and hosted a delicious lunch for the participants.
Refreshed by the salty breezes, inspired by the natural beauty of the back bay islands, and bolstered by the successful island restoration projects in place, the resolve of NJBII's mission remains firm – to ensure the integrity of our critical bay island system for future generations of people and wildlife to enjoy.