Bringing fresh produce to those in need and nurturing connections within Ocean County Communities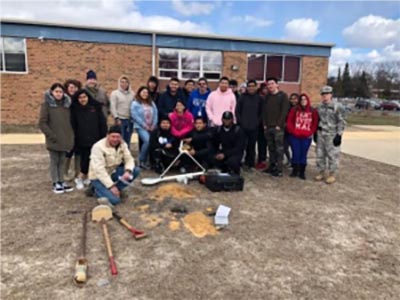 Ocean County Soil Conservation District is proud to be a community leader in efforts towards growing healthy, nutritious food, eliminating hunger, and creating a healthier more sustainable community from the ground up – through the implementation of our Urban Agriculture Conservation (UAC) initiative.
UAC supports agricultural production utilizing the techniques of "urban agriculture". UAC helps bring fresh produce to those in need and nurtures connections within communities in Ocean County.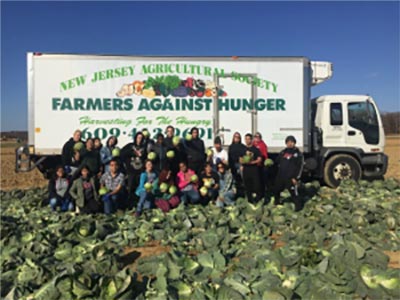 In 2016, generous funding provided by the National Association of Conservation Districts through a cooperative agreement with the USDA Natural Resources Conservation Service launched OCSCD's Urban Agriculture Conservation initiative. Our flagship project, UAC – Growing Community, Nourishing Our Future, supports efforts to bring fresh produce to those in need, focusing on townships designated as food deserts. Read our full report.
In 2018, the Community Garden Network of Ocean County was launched. The CGN is a collaboration between OCSCD, Rutgers Cooperative Extension of Ocean County, Master Gardeners of Ocean County, Inc., Fulfill and Wrangle Brook Community Garden.
learn more about each of these projects and how to get involved
Visit UAC – Growing Community, Nourishing Our Future & Community Garden Network of Ocean County
Urban Agriculture Conservation Initiative (UAC) Articles and Updates
Bibliography of References The research and compilation of this bibliography was funded, in part, through a Watershed Restoration Grant (CBT # RP07-057) through the New Jersey Department of Environmental Protection. National Association of Conservation Districts (NACD) The National Association of Conservation Districts (NACD) is the nonprofit organization that represents America's 3,000 conservation districts and the … Read more