The Ocean County Soil Conservation District (OCSCD) announced today it was awarded $374,569 in funding from the United States Department of Agriculture's Natural Resources Conservation Service (NRCS) through a Conservation Planning and Technical Assistance grant.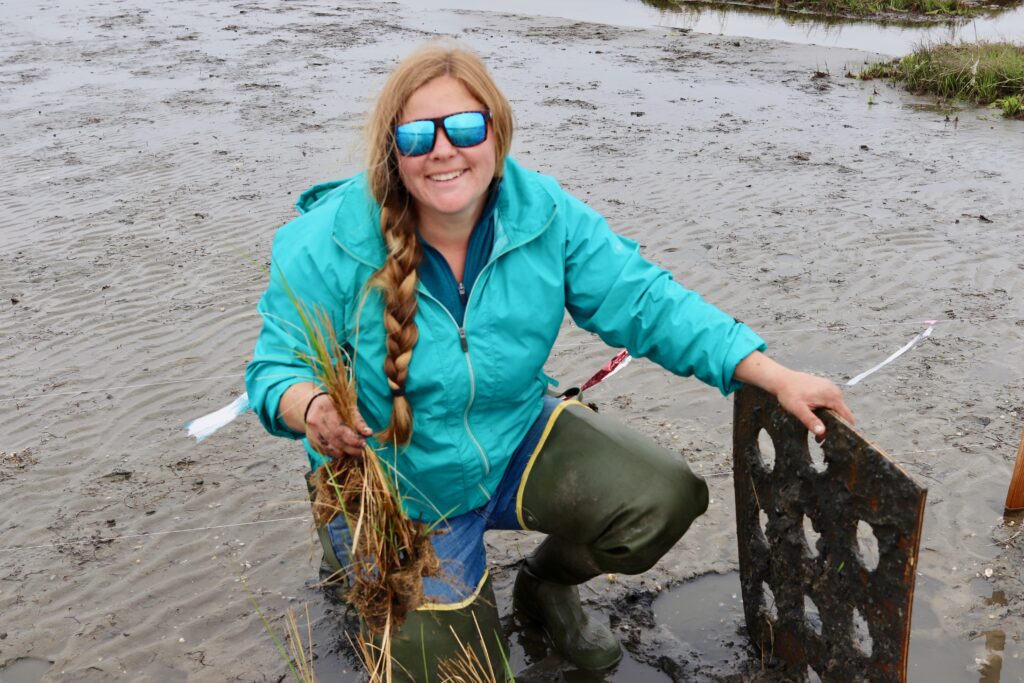 Through this funding, existing staff member, Kristin Adams, Conservation Specialist, will continue to provide conservation planning and technical assistance to agricultural producers and forest landowners throughout Ocean, Burlington and Camden counties–the counties that the Columbus NRCS field office services–for five years. Kristin will provide technical assistance to address natural resource concerns for a variety of projects and land uses such as vegetable and small fruit operations, livestock operations, commodity crops, forestry, wildlife habitat projects and aquaculture. In her role as Aquaculture Specialist for NRCS-NJ, Kristin will continue to provide state-wide assistance for aquaculture projects and those in the coastal region, such as shoreline stabilization and wetland restoration projects.
Simultaneously, Kristin will work towards becoming a Certified Conservation Planner by the end of the five-year grant, a goal which she has been actively working towards since 2020.
OCSCD provides leadership in the planning and implementation of natural resource management programs for the development of communities, agriculture, and the general public through a locally based delivery system in coordination with local, state and federal partners. For more information please visit the OCSCD website or the NRCS-NJ website.