An Environmentally Sound Solution to Stormwater Runoff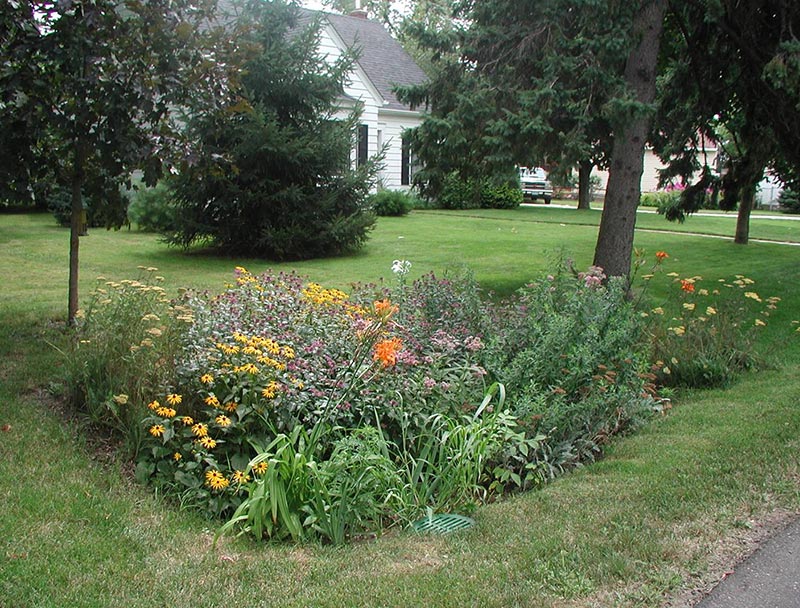 A native plant rain garden is a beautiful way of enhancing your landscape.
Rain gardens are a
natural way to beautify your landscape
while implementing an environmentally sound solution to stormwater runoff.
The benefits of having a rain garden range from removing standing water in your yard, recharging local groundwater and conserving water to reducing the amount of pests in your yard, creating habitat for birds and butterflies, and reducing the potential of home flooding.
Rain Gardens are designed to contain and absorb water that would otherwise run off a roof or parking lot and end up in the storm drain. Their size can vary, and they can fit into odd shapes and spaces. They are an excellent method of keeping stormwater on site and out of the sewer system.
On this page you will find a range of resources for understanding, designing and maintaining a rain garden in your yard.

The Ocean County Soil Conservation District has teamed up with several partners to plant
a display rain garden
at Jakes Branch County Park to demonstrate the variety of plants that can be included in a full shade garden, wet soil garden, full sun and so on. Find more information about this project on our
SHIP – Soil Health Improvement Project
section of this website.
Rain Gardens in New Jersey:
Getting Started
The
United States Environmental Protection Agency
has created a pamphlet that outlines all of the essential steps to building a rain garden.
Build and maintain a healthy soil with compost and mulch.
Get to know your yard and decide where the best location is to plant.
Practice smart watering for healthier plants.
Adopt pest control practices that do not involve chemicals.
Landscape naturally.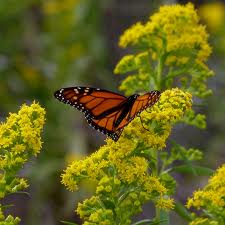 Choosing the right plants will naturally repel pests and attract butterflies.
The Native Plant Society of New Jersey published a Rain Garden Manual for New Jersey. This manual includes all information on general facts about rain gardens, what plants to include in an NJ garden, and all tips on planting and maintaining the garden. This is an extremely useful resource all gardeners, ranging from beginning to expert.
Download the entire Rain Garden Manual for New Jersey.
The Wisconsin Department of Natural Resources published and in-depth manual for new gardeners approaching their first rain garden. This manual includes Frequently Asked Questions, how to perform your own soil test, as well as which plants to plant in different environments (for example, full sun and sandy soil, or partial sun and loamy soil). This manual will help you every step of the way in learning about the best way to plant your rain garden.
Download Rain Gardens: A How To Manual for Homeowners
Barnegat Bay Partnership's "Going Native" Guide to Landscaping with Natural Plants. In 2012, the Barnegat Bay Partnership published a brochure, "Going Native: A Guide to Natural Landscaping with Native Plants in the Barnegat Bay Watershed" which offers tips, suggestions, and easy to use plans for creating a natural landscape for your yard.
Download Going Native: A Guide To Landscaping with Native Plants in the Barnegat Bay Watershed
---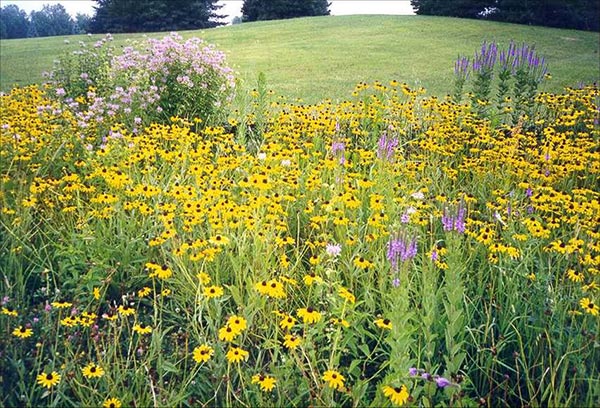 (photo credit: raingardens.org)
Rain Gardens in New Jersey:
What to Plant
Using native plants in your gardening is not only beautiful, but functional.
The following is a list of native species that you can plant in the Northeast and Middle Atlantic States that will help build a beautiful garden, as well as attracting butterflies, birds and other wildlife. Be sure to consider the amount of sun or shade available for these plants before you plant them.

Wildflowers, Ferns, Grasses and Sedges:
Swamp Milkweed
Common Milkweed
White Turtlehead
Joe-Pye Weed
Cardinal Flower
Blue Lobelia
Oswego tea
Common Ironweed
Lady Fern
Royal Fern
Cinnamon Fern
Drooping Sedge
Tussock Sedge
New England Aster
Cardinal Flower
Wild Geranium
Blue Star
Turk's Cap Lily
White Wood Aster
Virginia Bluebells
Trees and Shrubs
Shadbush
Pawpaw
River Birch
Buttonbush
Sweet Pepperbush
Silky Dogwood
Dwarf Fothergilla
Winterberry Holly
Spicebush
Sweet Gum
American Elderberry
Arrowwood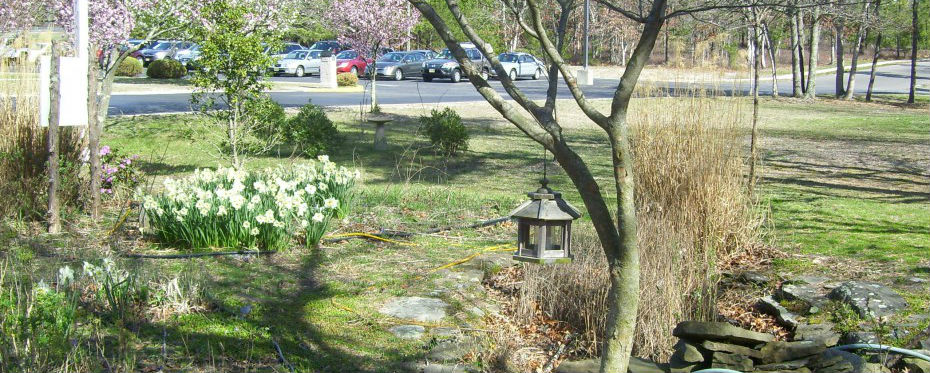 Rain gardens can be designed to look beautiful in every season. The trees and shrubs in the rain garden at Eagleswood Elementary School, pictured here in early spring, enhance the aesthetics.
The Native Plant Society of New Jersey features all native plants for New Jersey, and provides tips on how to keep a garden looking beautiful throughout all four seasons!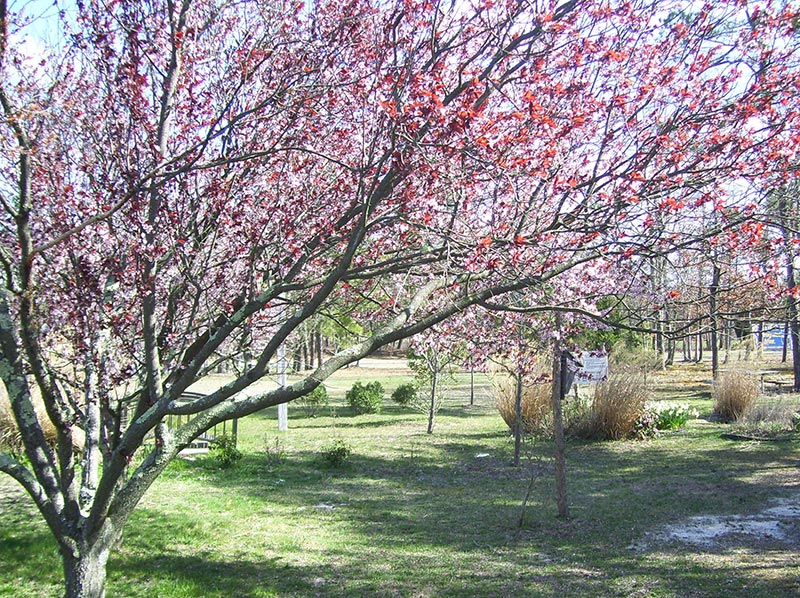 This is a chokeberry through a NJ winter.
(photo credit: Native Plant Society of NJ)