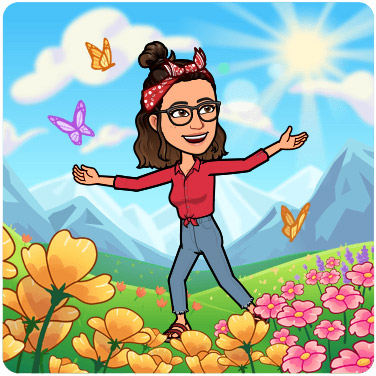 Look how far you've come!
Congratulations! You made it to the final step before receiving your Gardener Badge!
As we have talked about back in step 1, there are many public gardens in the state of New Jersey (Native Plants in Public Gardens), featuring our beloved native plants.
How can you Keep Our Community Gardens Thriving With Native Plants?
There are so many ways! Choose an option below!
Social Media
In step 1, you may have picked the option to research one of the community gardens in NJ. Post your work out there on social media to get more people interested and aware of the importance of native plants!

Group Activity
Group activity/whole troop option guided by the troop leader.
Do you know if your soil matches the soil type of a public garden (completed in step 3)? Contact the garden managers and help them grow more native plants. Ask about the results of their soil test and review plant databases to find new plants that would grow happily in these gardens. Ask for permission to add new natives.
Chore Money
Are there gardens in your community that need developing? Use your chore money to buy native plants that can be planted in the community garden setting, helping the garden flourish with health and beauty!

Spread The Word
Extra, Extra, Read All About It!
Help get the word out about New Jersey native gardening by handing out your own original flyers! Talk about what you have learned during your Girl Scout gardening experience. Mention the importance of gardening for wildlife, to protect our watershed from pollution and to improve soil health. Hand out these flyers to family members, friends, classmates, and your neighbors.
Become The Teacher
You are the teacher! Make an EdPuzzle video to test your friends on the importance of native plants. Post this on social media and collect results from friends and family.
Then ask them to reflect on how your quiz experience has helped them! Ask them to post their thoughts on social media with a link to your EdPuzzle, asking more people to watch your video and contribute to your EdPuzzle experience.
Don't have a social media account? Ask an adult at home or your troop leader to put your work on their social media accounts!
Watch this video to learn how to create your own EdPuzzle teacher video!
Once you've completed one of the five activities listed above, you've reached the end of the program. Success!