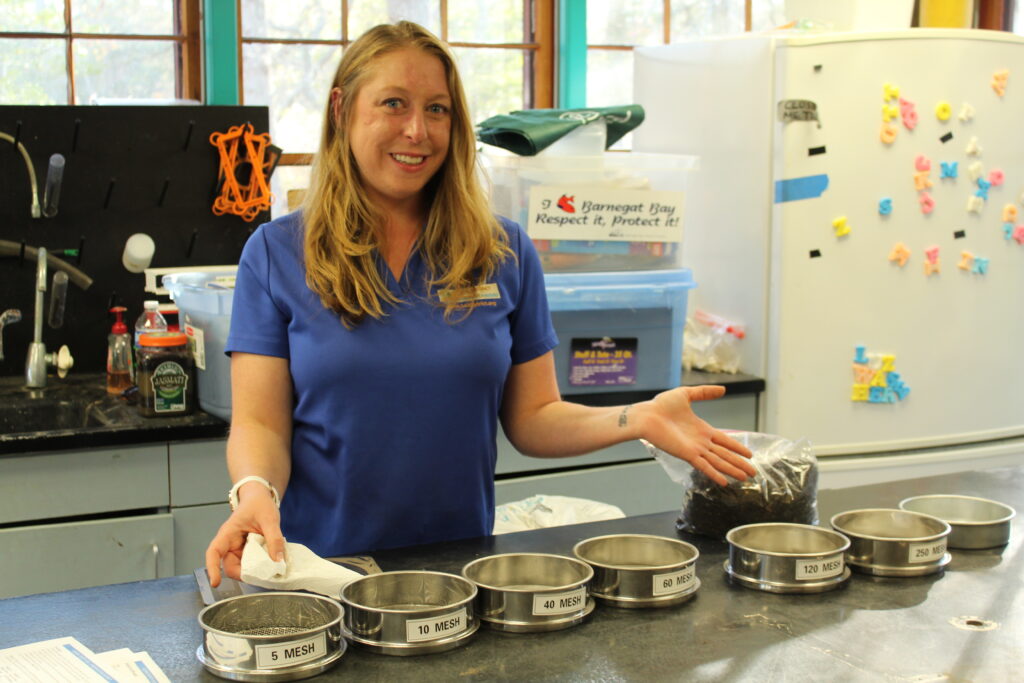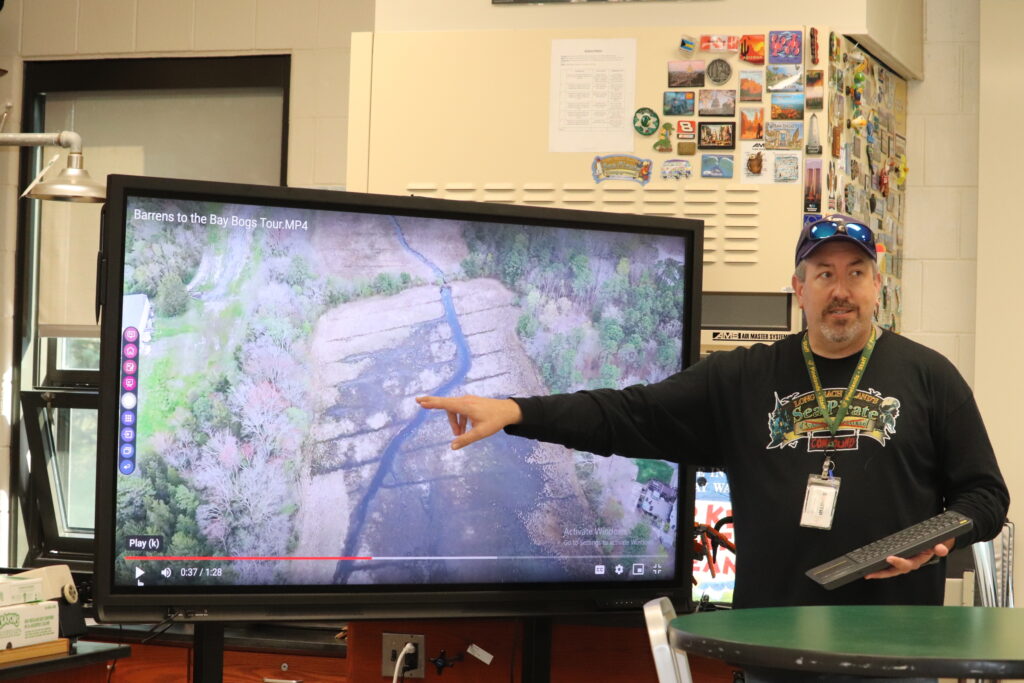 26th Annual Barnegat Bay Environmental Educators Roundtable
This year's theme was: "Data – Calculating the Importance of Nature"
"One of the best!", was a sentiment expressed by many teachers, environmental educators and nature enthusiasts from around the watershed (and from around the state!) who attended our 26th Annual Barnegat Bay Environmental Educators Roundtable, on Wednesday, April 19. This Professional Development program is Ocean County Soil Conservation District's annual signature event. It provides educators opportunities to participate in experiential workshops and field trips, enhance their knowledge of local natural resources, culture and history, and gain valuable tools that support environmental topics in the classroom.
"I really loved this event! I'm glad I found out about it at the last minute. I learned a lot and was also reminded why I do what I do. I look forward to more events like this, with this awesome community, in the future. Huge thank you!"
This year's theme was Data – Calculating the Importance of Nature. Our workshops and field trips focused on data collection and analysis through engaging, hands-on, interactive learning, in the field and in the classroom – appropriate for all grade levels. Our Keynote Speaker, Christine Girtain, provided an engaging discussion about data collection and analysis techniques, and she shared a plethora of online tools and resources for teachers to use. Scroll below to see our agenda, list of workshops and field trips, and links to lesson plans and resources, and view our 2023 Photo Gallery!
"A key takeaway for me is that there is so much out there that I can bring into my classroom, but I don't need to bring all of it. I feel I was given lots of ways to improve my environmental classroom, and being able to talk with other teachers made it feel more manageable."
Agenda:
3:00pm Open House: Dozens of local environmental organizations exhibited in the Lighthouse Center, offering guests opportunity to peruse their tables, and speak to professionals about the educational resources and services they offer to teachers.
3:30-4:15pm Dinner: A light dinner was enjoyed in the Dining Hall, where teachers were able to catch-up with friends attending the Roundtable from all over the state!
4:00pm Welcome to the 26th Annual Environmental Educators Roundtable: OCSCD Board Chairman Dr. Bill Pollock, District Director Christine Raabe, and District Education & Outreach Specialist Becky Laboy, welcomed educators to our annual signature event. Nancy Eriksen, President of the Natural Resource Education Foundation, provided an overview of the historical Lighthouse Center for Natural Resource Education.
4:30-5:30pm Programs: Session One Workshops; all 2-hour Field Trips left for offsite destinations at 4:30pm.
5:40-6:40pm Programs: Session Two Workshops; all 2-hour Field Trips returned to the Lighthouse Center by 6:40pm.
6:45-7:00pm Dessert: Sweet sacks, goodies, coffee and tea were served in the Locandro Lodge.
7:00-7:45pm Keynote: Presented by Christine Girtain, NJEA's 2022-23 TEACHER of the YEAR
7:45-8:00pm Door Prizes: All registered (paid) guests received a door prize as our Thank You! for attending this year's Barnegat Bay Environmental Educators Roundtable.
Exhibitors:
"From the exhibitors to the Keynote, it was an amazingly choreographed event where everyone left with a Door Prize, a larger network of support, and food for thought. Not to mention the dinner was excellent and just what a hungry teacher needs to fuel their mind/body for what they are about to learn/experience… I left inspired and ready to enrich LES with knowledge from leading minds, organizations and teachers surrounding Barnegat Bay."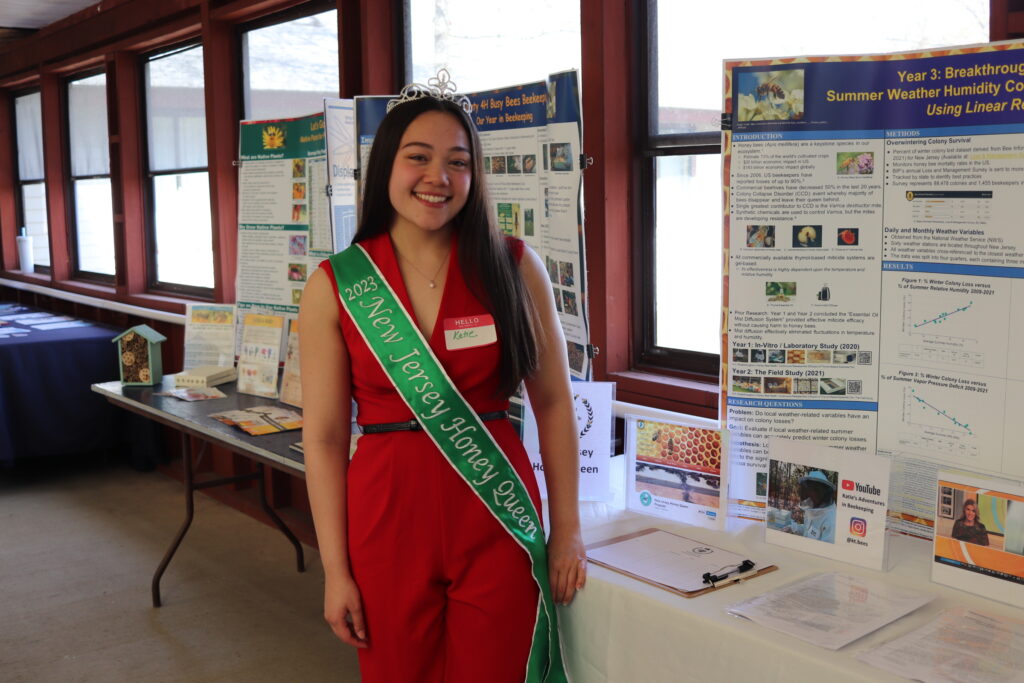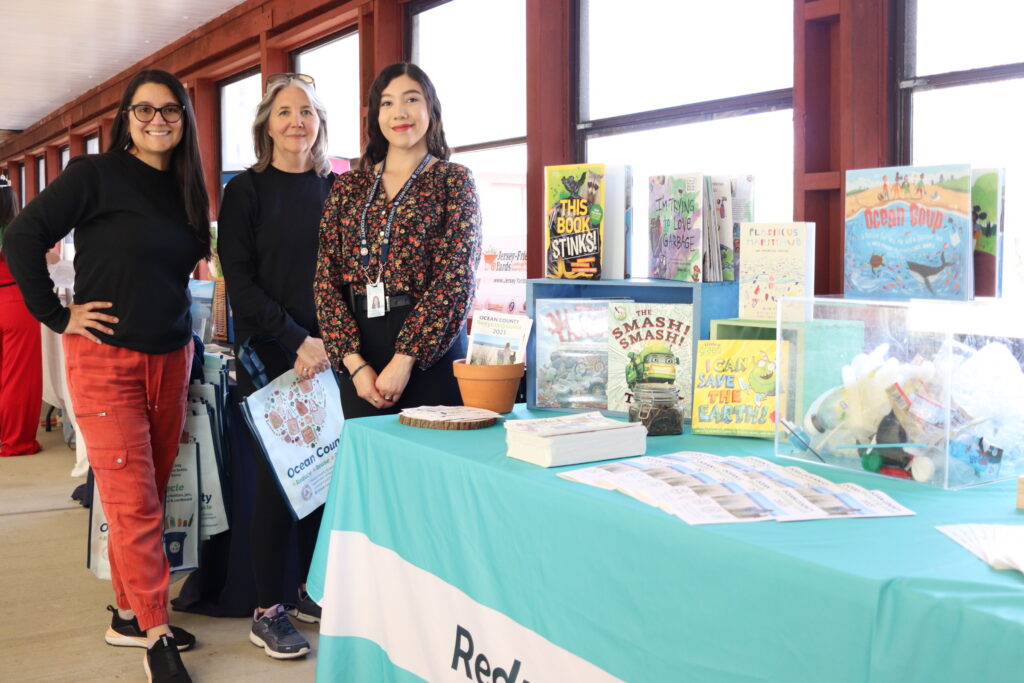 Field Trips:
"I always have fun doing the activities at the Environmental Educators Roundtable every time that I have attended. I always meet new people and enjoy my time."
FT1) Water Quality Assessment of the Bogs at Pinelands Regional High School presented by Jim Ardoin, AP Ecology Teacher, Pinelands Regional High School, and Joel Mott, Principal Public Programs Specialist, NJ Pinelands Commission. Water quality in a bog habitat is important to the plants, animals and health of the entire ecosystem. Learn how to test the water, collect and analyze the data, then use the information to inform restoration and conservation decisions. A pre-arranged van will transport you from the Lighthouse Center to Pinelands Regional High School and back again. Seating is limited, register early. Please dress appropriately for outdoor learning. Wear sturdy shoes and dress in layers, as it can be windy and chilly outside in spring. Be prepared to walk short distances on sandy, uneven terrain. Shared Resources: Pinelands Regional High School "FROM THE BARRENS TO THE BAY" Website, NJ Pinelands Commission EDUCATIONAL RESOURCES for teachers and educators.
FT2) Biodiversity Assessment of Brown's Woods Preserve presented by Dr. John Wnek and his KeanOCEAN Field Studies students. Learn about the different aspects of data collection used to assess the Brown's Woods Preserve in Toms River. KeanOCEAN students will share some of the vegetation metrics they have implemented in their project, including species richness, % native species, live vegetative cover, and soil compaction, to determine the health of the ecosystem and assess changes in plant communities over time. A pre-arranged van will transport you from the Lighthouse Center to Brown's Woods Preserve and back again. Seating is limited, register early. Please dress appropriately for outdoor learning. Wear sturdy shoes and dress in layers, as it can be windy and chilly outside in spring. Be prepared to walk short distances on sandy, uneven terrain. Shared Resources: Schoolyard Biodiversity Assessment
Workshops: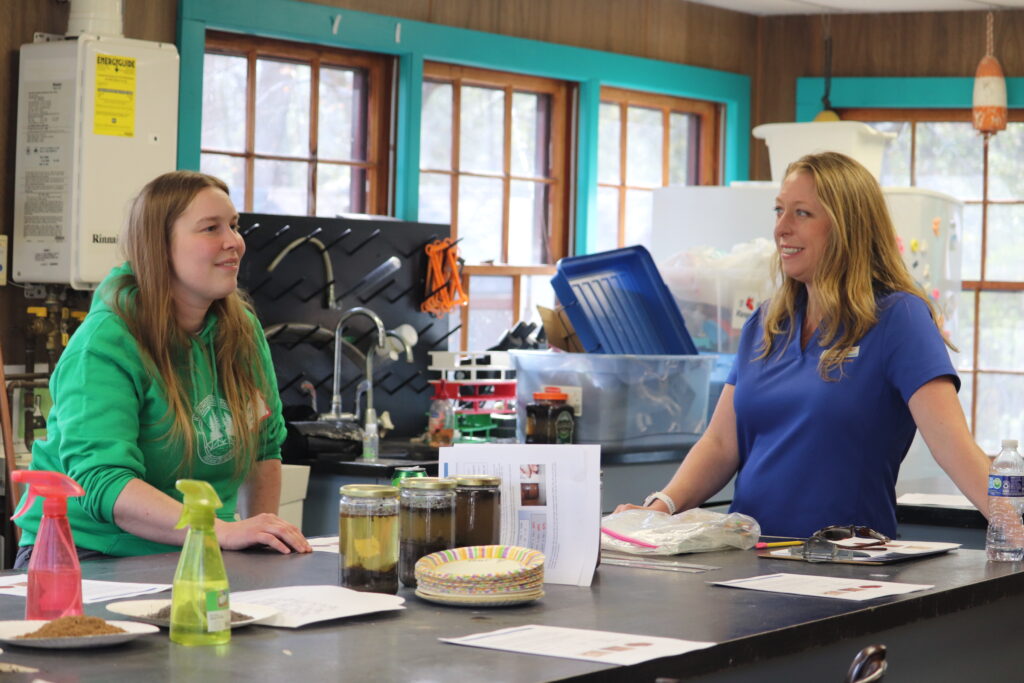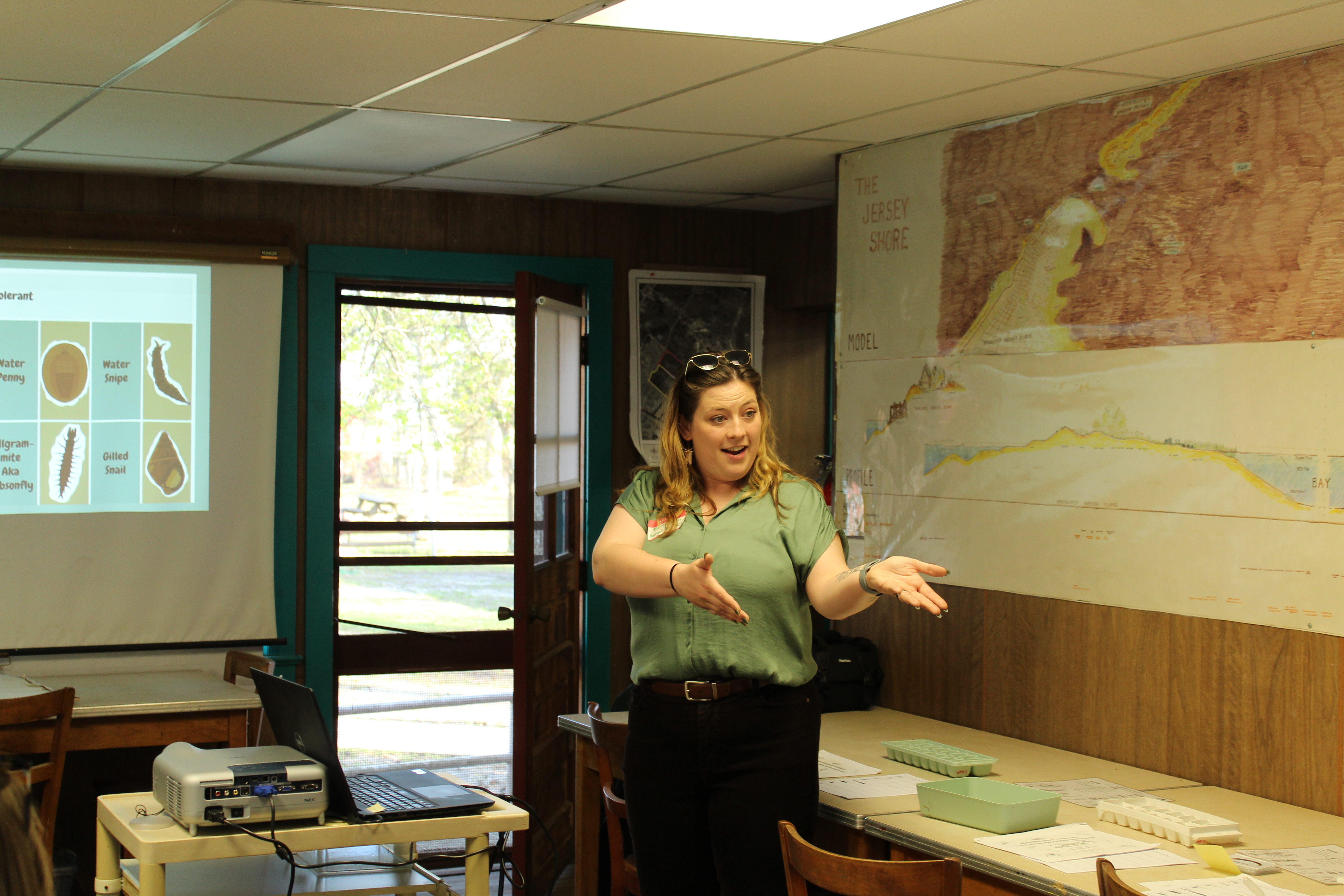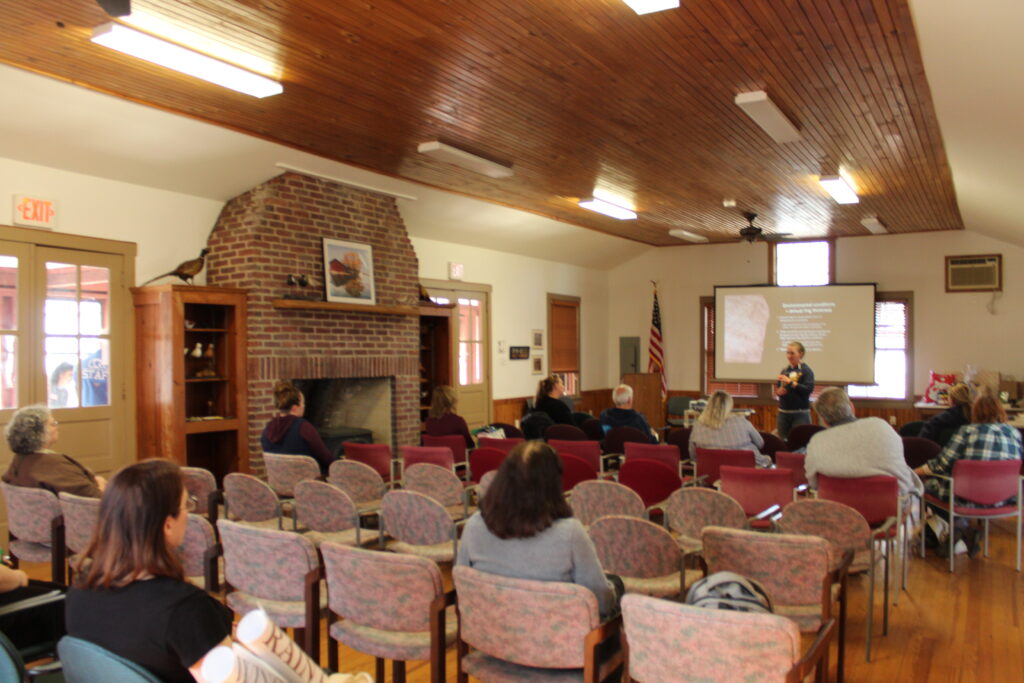 Session 1:
"I really enjoyed the Schoolyard Soil Science" workshop and plan to implement some of the activities in my program development."
W1) Schoolyard Soil Science presented by Jessica Pinto, Erosion Control Specialist, OCSCD. Soil is a complex yet fascinating natural resource with chemical, physical and biological properties that support entire ecosystems. Gain new ideas for teaching soil science through, fun, hands-on, indoor and outdoor soil activities including: using soil sieves to determine particle size composition, ribbon test to determine soil texture class by "feel", jar test to estimate percentages of sand, silt and clay, NPK and pH tests to determine nutrient availability, alkalinity and acidity, and compost sifting to determine the presence and identification of soil biota. Shared Resources: Soil Science Lessons and Activities in PDF or Soil Science Lessons and Activities in Microsoft Word; visit OCSCD's Resources webpage for more lesson plans, student research projects ideas, resources and activities supporting soil, water, plants and animals.
W2) Beach Collection and Data presented by Rosemary Higgins and Mindy Ross of NJ Sea Grant Consortium. This workshop will demonstrate a variety of ways data may be collected from a day at the beach or how objects collected from a beach, such as seashells, sand, marine debris and even sea levels, can be used in the classroom data activities. We will create charts, graphs, and tables, plus learn about some online resources to use for more lessons about using data and our beaches. The array of activities will be appropriate for a wide range of grade levels from elementary with modifications made for middle and high school. Shared Resources: Microplastics Biomagnification Board Game
W3) Data Hidden in Wood: Extracting Data from Patterns in Tree Growth presented by LeeAnn Haaf, Ph.D., Estuary Science Manager, Partnership for the Delaware Estuary. In this workshop, Dr. Haaf will delve into the study of dendrochronology, or the study of tree rings, and share how we can use data hidden in wood to understand climatic or environmental change. Background information about the important uses of dendrochronology will be provided, along with various statistics to uncover environmental patterns. On a field excursion we will learn how tree rings are sampled. Shared Resources: Data Hidden In Wood Lecture in PDF, Project Learning Tree – "Trees" Student Activity, Project Learning Tree – Teaching with iTree
Session 2:
"All of the presenters were great and shared resources and lessons that can be implemented in my classroom."
W5) Using Aquatic Macroinvertebrate Data to Estimate Stream Health presented by Bailey Sanders, Stewardship Specialist for the Barnegat Bay Partnership. Aquatic Macroinvertebrates can be used to estimate the health of a stream. In this multi-part lesson, we will learn how to identify macroinvertebrates using dichotomous keys, explore how macroinvertebrates can be used in a water quality index, and practice making inferences about the quality of freshwater in your local watershed. This is a great introduction for students to learn data collection and analysis. Shared Resources: Utilizing Benthic Macroinvertebrates in the Classroom Lesson Plans & Resource List
W6) Waste Reduction by the Numbers presented by Sandra Blain-Snow, Tanara Hall and Margaret Deleon-Rivera, Ocean County Department of Solid Waste Management. Data collection helps us track and analyze patterns in waste production and reduction. This data is used to help plan and implement innovative waste reduction programs through reuse, recycling and composting to achieve sustainable growth and development. A waste audit plan is a method for analyzing your school's/organization's waste stream. Learn how to conduct a waste audit and set recycling, reduction and diversion goals as you prepare to go green! Shared Resources: Waste Management Audit and Survey Report, School Waste Audit PPT, Waste Audit For Schools
W7) Frogs – Listening for Data presented by Dr. Dane Ward, Associate Professor, Drexel University. Learn about the different species of frogs found in southern New Jersey, and how listening for and searching for frogs generates meaningful data which can be used in conservation biology and water quality research. We will learn how frog and toad assemblages change throughout the year, and how broader environmental change can alter our local amphibian diversity, as told by the data collected. Content and activities can be modified for various grade levels. We will be exploring wet and muddy areas outside, dress appropriately (spring weather can be unexpectedly cold) and bring or wear muck boots, or shoes you don't mind getting wet (bring an extra dry pair to change into). Be prepared to walk on muddy, uneven terrain. Shared Resources: Frogs of the Pines Lecture pdf, Field Guide to Reptiles and Amphibians of New Jersey, Online Field Guide to Reptiles and Amphibians of New Jersey (with Frogs and Toads Calls), Frog Calls, USGS Frog Calls Lookup, Frog Call Surveys in Urban Habitats (Research), Frog Call Surveys Monitor Instructions, Instruction Manual and Frog Survey Protocols.
Keynote – presented by Ms. Christine Girtain
"The data collection activity was a great way to get attendees to mingle, move, and think about the importance of data."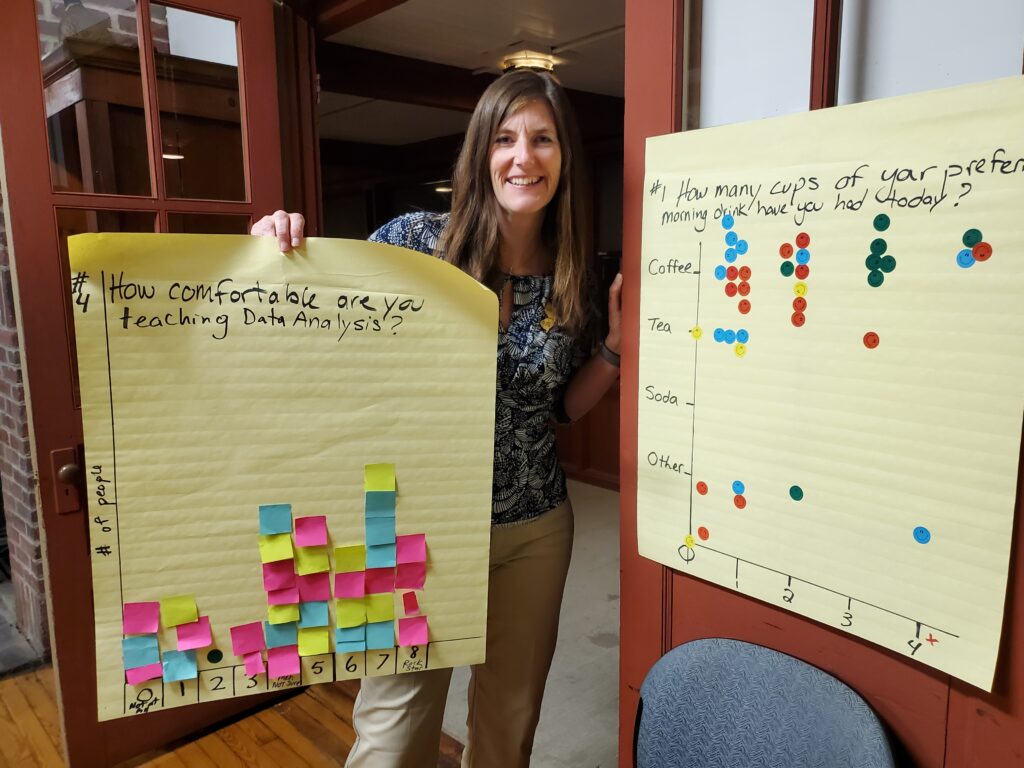 Christine Girtain delivered the Keynote Presentation at this year's Environmental Educator's Roundtable. In addition to teaching at Toms River North and Toms River South High Schools, Ms. Girtain is the Toms River School District's Director of Authentic Science Research. In addition, she is an Executive Board Member of Rutgers Junior Science and Humanities Symposium, Central Ocean Rotary Scholarship Chair, on the Infiniscope Advisory Board, and Executive Board Member of New Jersey Earth Science Teachers Association. Christine holds a bachelor's degree in biology with a concentration in education from The College of New Jersey, as well as a master's degree in earth science instruction and curriculum from Kean University.
Ms. Girtain has a long list of accolades including: 2019 New Jersey Science Technology, Engineering and Mathematics (STEM) Pathways Teacher of the Year, 2021 Army Education Outreach Educator of the Year, 2021 New Jersey Finalist for the Presidential Awards for Excellence in Math and Science Teaching, and the 2022 Genetics Educator of the Year for the National Association of Biology Teachers.
Christine has attended the Barnegat Bay Environmental Educators Roundtable for many years. We were excited to welcome her back as our Keynote presenter this year! Read Christine Girtain's article in the December 2022 issue of NJEA Review magazine.
"Listening to her presentation was truly inspiring!"
Enjoy Our Gallery of Photos:
26th annual barnegat bay environmental educators roundtable (2023)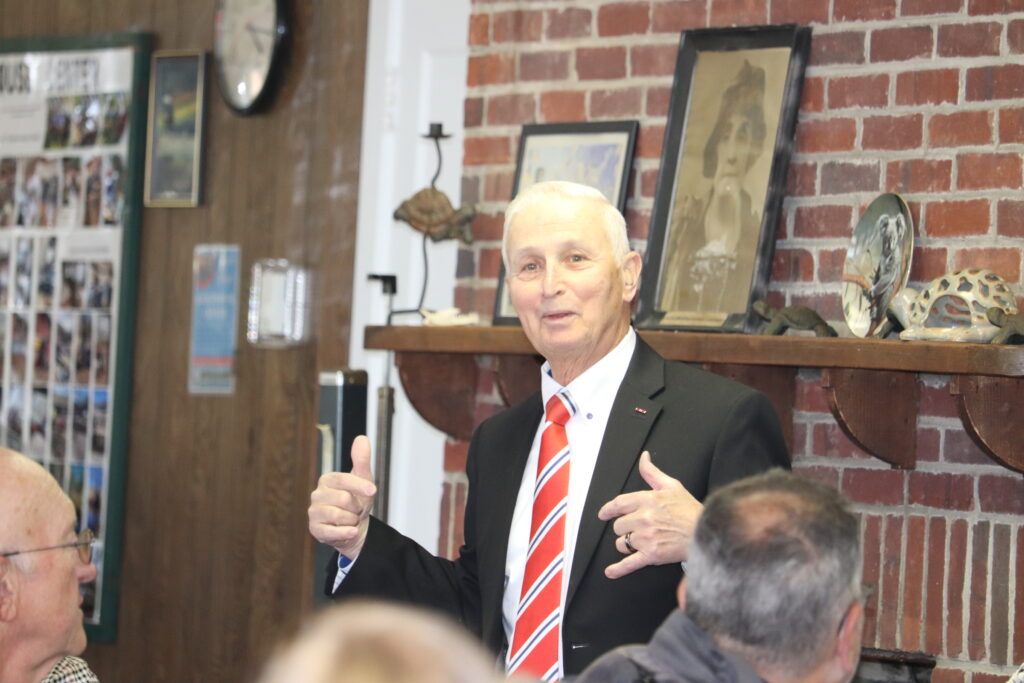 Photos contributed by Kristin Adams, Ben Hayden, Becky Laboy and Lisa Mazzuca.