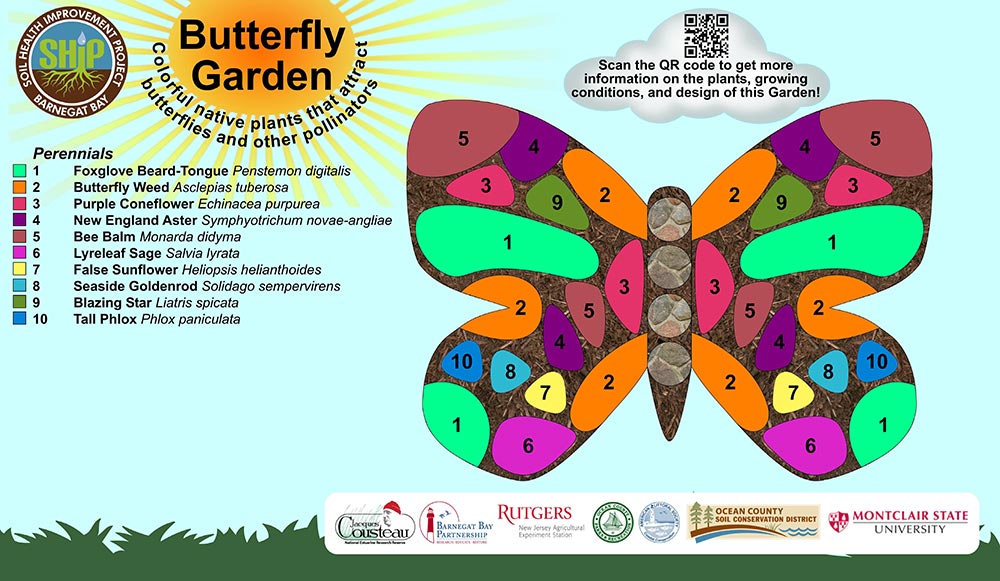 What is a Butterfly Garden?
A Butterfly Garden offers life-supporting benefits for all stages of the butterfly life cycle, including larvae (caterpillars) and adults. Nectar from flowers provides food for the adults and leaves provide food for the caterpillars. Leaves, stems and other vegetative structures provide places to lay eggs and form chrysalides.  Other pollinators, such as hummingbirds and native bees also benefit from Butterfly Gardens. The SHIP Butterfly Garden at Jakes Branch is comprised of native perennial plants that thrive in moderately sunny areas and most soil types, including sandy, nutrient poor soil found in Ocean County.
The image at the top of the page shows a selection of native plants that can be used to create your own Butterfly Garden. Visit the Jersey-Friendly Yardswebsite to view images and learn more about these and other pollinator plants that will thrive in your own backyard. Visit the USDA Natural Resources Conservation Service PLANTS database to learn more about each plant.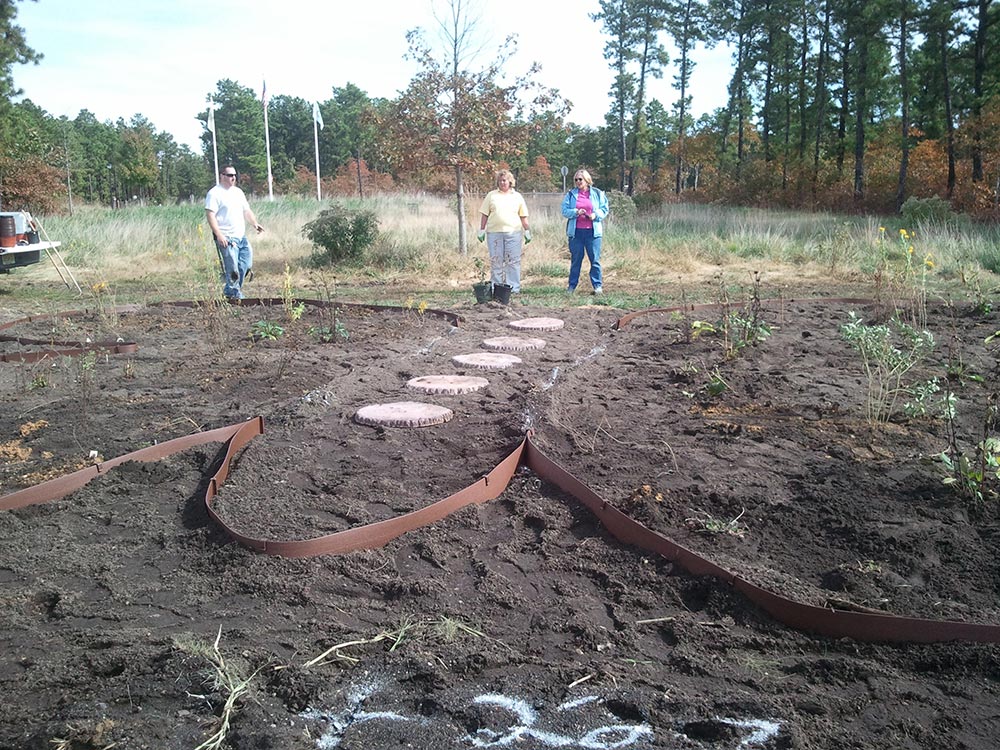 Volunteers plant a garden in the shape of a butterfly for the SHiP Project at Jake's Branch County Park. This garden includes native plants that will attract butterflies, among other beautiful wildlife.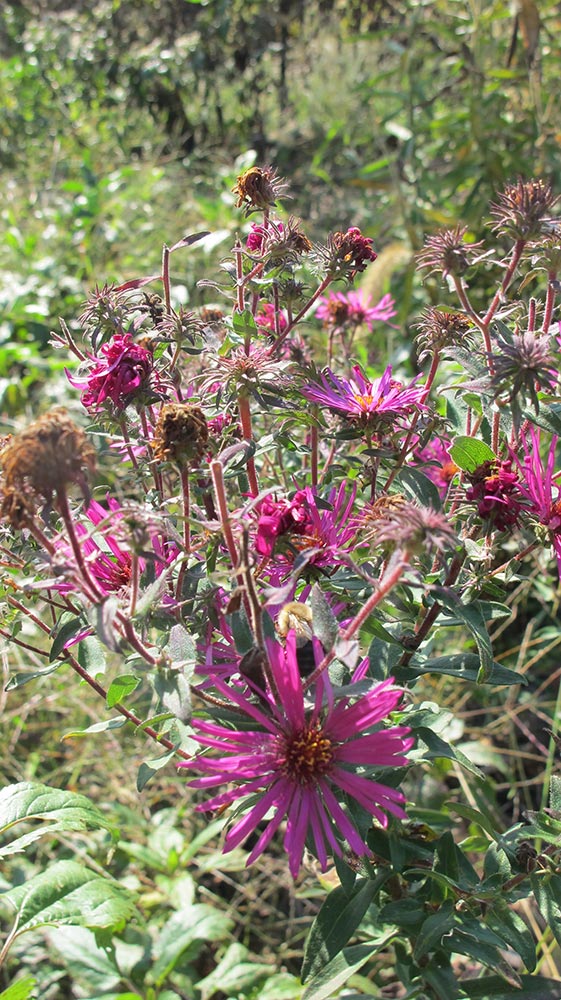 The last of the blooms in October 2014.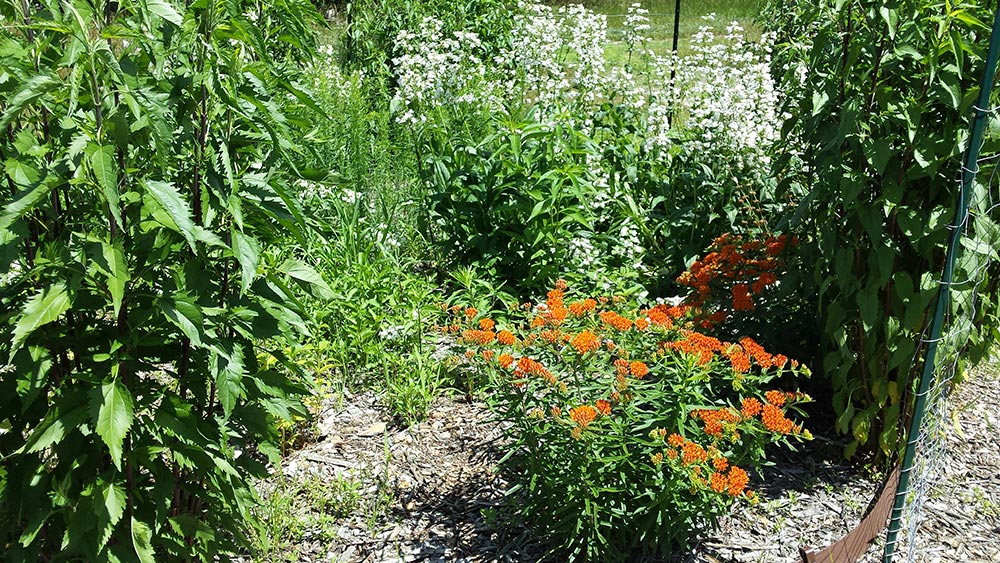 The Butterfly garden in bloom, June 2014