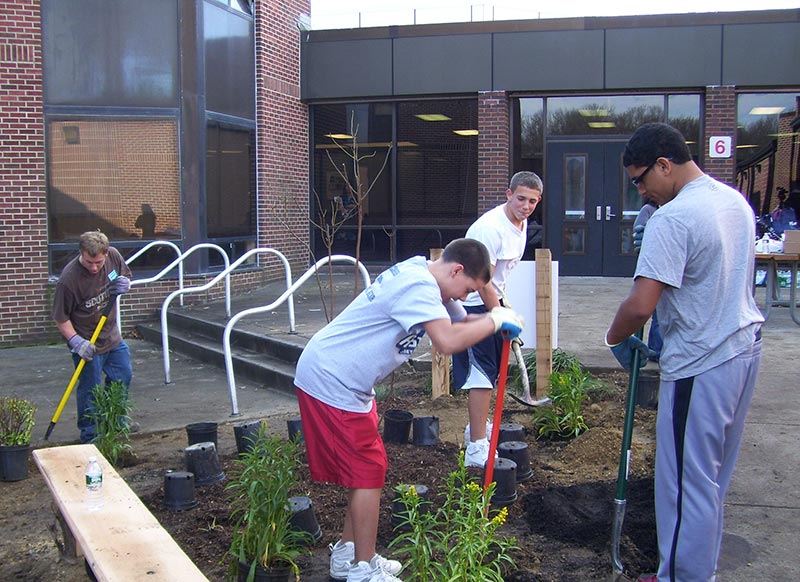 The Soil District, along with various partners, has successfully designed, planted, and implemented over twenty-five different Outdoor Classrooms at schools throughout the Barnegat Bay Watershed. These rain gardens give students and teachers the opportunity to have a change from the norm and get outside to learn about the environment in hands-on, exciting new ways.
Outdoor Classrooms provide a variety of resources for educators of classes of all different age groups and fields. Teachers who plant gardens with their students are able to incorporate lessons in science, health, math, geography and many other subjects while enhancing collaboration among their students and fostering a sense of commitment. Furthermore, the opportunity for students to simply be outside has been proven to boost the overall morale of a person, thus resulting in better grades and demeanor in general.
Rain gardens and Outdoor Classrooms are the perfect platform for students to achieve an awareness at a young age of the importance of environmental stewardship. While establishing a garden, it becomes more clear to students that having vegetation and pervious surfaces are key to the improvement of water quality and preventing storm water runoff.
These gardens also give students a deeper appreciation of the environment around them, and a sense of pride watching a garden they started in a plot of barren land grow into something that can be used for generations to come.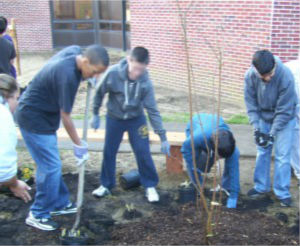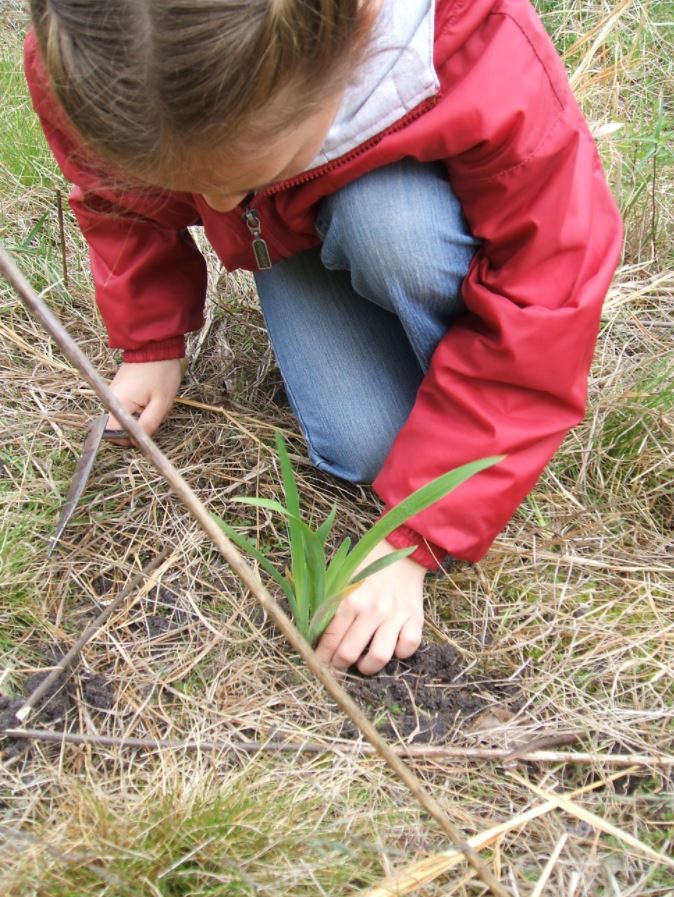 The Ocean County Soil Conservation District has worked with various partners to develop the Outdoor Classroom Development Program, which has so far been successful in creating over 25 Outdoor Classrooms at Ocean County Schools.
This program works to not only have students plant and develop their own rain garden, but trains educators as well to integrate the use of the outdoors into their curriculum for years to come. Since its inception in 1996, the program has been awarded over $14,500 in grants to improve 28 Ocean County Schools.
For more information about rain gardens, visit our "Rain Garden Resources" page.
Ocean County Outdoor Classrooms
---