Healthy lawns are an essential way of ensuring a healthy environment and healthy waterways.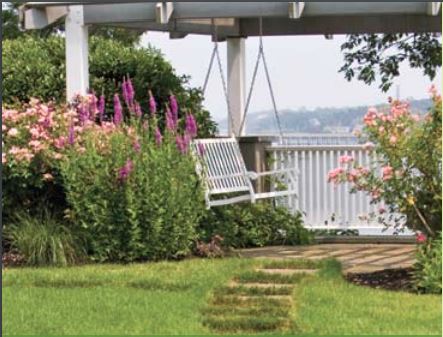 Simple lawn care practices can improve the quality of your lawn, as well as cut annual costs on lawn maintenance. Some of these practices include planting more trees and vegetation to reduce your amount of fertilizer use, using mulch on flower beds to reduce weeds and increase absorption of water, and using native plants in your landscaping. The
NJDEP Clean Water Page
helps identify many different ways to help create a better lawn for a better environment.
The Ocean County Soil Conservation District promotes healthy lawn practices in various different ways.
Through public outreach at events such as the Annual Barnegat Bay Festival, the District has the opportunity to show the average homeowner techniques to help improve their lawns. Download this PDF of some simple tips to maintain a healthy lawn for your home and benefit your entire community.

Where to Have Your Soil Tested
It is not uncommon to wonder about the quality and composition of the soil on your property. Soil testing is a great way to save money by knowing exactly what your lawn needs to flourish and to remain environmentally responsible in a very simple way. Rutgers University Agricultural Experiment Station provides soil testing information for residents of New Jersey, as well as kits to test your soil with.
Please visit the Rutgers Soil Testing Laboratory Website for more information on how to have your soil tested.