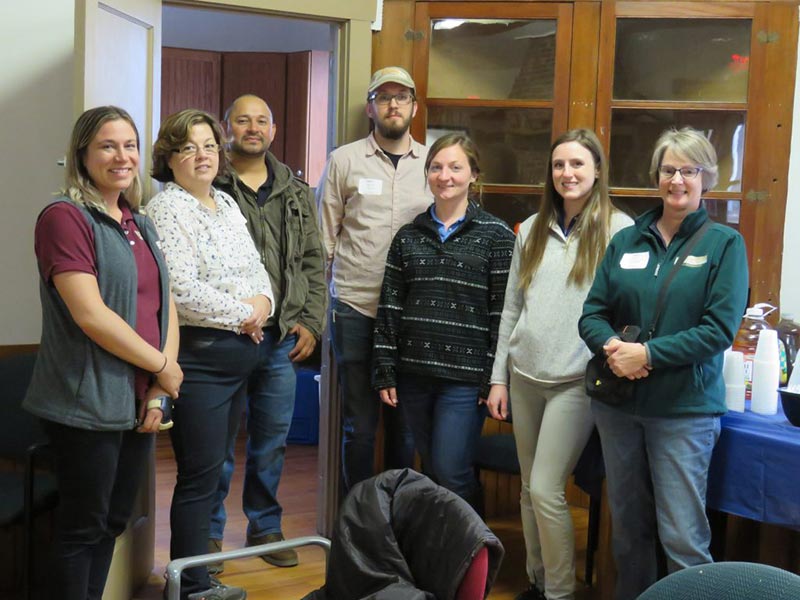 This much anticipated event was spearheaded by OCSCD in 1997 through a partnership of representatives from many local environmental groups and agencies. By working together, we can accomplish our collective goal to educate others about the ecological, cultural and historical aspects of the Barnegat Bay watershed.
Participants enjoyed networking with other educators and exhibitors representing over a dozen environmental organizations in the Barnegat Bay watershed. The Barnegat Bay Partnership, ReClam the Bay, NJDEP, Save Barnegat Bay, BTMUA, Project Terrapin, Barnegat Bay Volunteer Master Naturalists, Master Composters of Ocean County, Ocean County Parks & Recreation, Jacques Cousteau National Estuarine Research Reserve, Double Trouble State Park, NJ Sea Grant Consortium, and many more organizations shared information about the importance of a healthy bay and watershed.

An array of workshops, aligned with this year's theme: "Changing Climate, Changing Watershed", were offered by knowledgeable and dynamic presenters. Through interactive and engaging discussions and activities, participants learned about the effects of our changing climate on the vital and unique natural resources in the Barnegat Bay watershed.
Our Keynote speaker, Lisa Auermuller, Assistant Manager of the Jacques Cousteau National Estuarine Research Reserve, shared the latest resiliency tools against anticipated storm events through her presentation, "The Resilience Puzzle".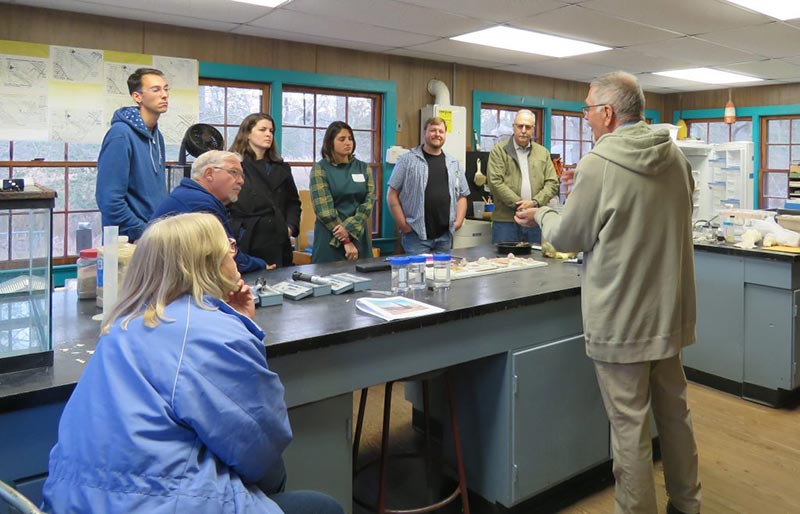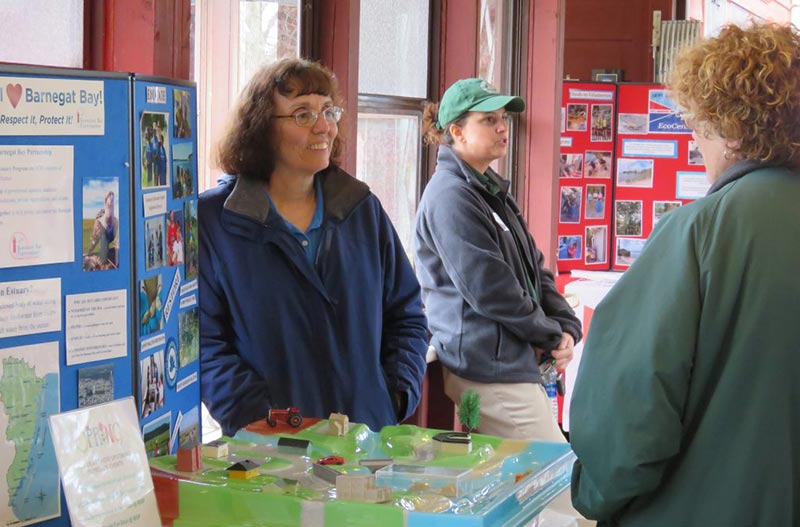 A variety hands-on and interactive field trips and programs were offered in 2019:
"Field Trip to Cedar Bonnet Island" – Led by Dr. John Wnek and students from MATES Academy
"System-Wide Monitoring Program (SWMP): Real-time Monitoring Data at Your Fingertips" – presented by Kaitlin Gannon, Education Coordinator, Jacques Cousteau National Estuarine Research Reserve
"Piping Plover, an Endangered Beach Nesting Bird in New Jersey: What Does its Future Hold in an Age of Climate Change?" – presented by Todd Pover, Senior Wildlife Biologist, Conserve Wildlife Foundation of New Jersey
"Paddle for the Edge: Citizen Scientists Monitoring Our Changing Shorelines" – presented by Martha Maxwell Doyle, Project Coordinator, and Emily Pirl, Field Technician, Barnegat Bay Partnership
"Connecting Students with Climate Change" – presented by Mindy Voss and Rosemary Higgins of NJ Sea Grant Consortium
"Biodiversity, Living Shorelines and Water Quality" – presented by Chris West of ReClam the Bay
"The Water Cycle and Climate Change" – presented by Dr. Steve Yergeau, Rutgers Cooperative Extension of Ocean County