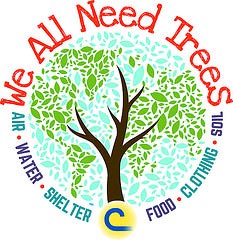 The 2016, 19th Annual Environmental Educators Roundtable supported the theme "We All Need Trees", a topic promoted by the NACD (National Association of Conservation Districts) for the
2016 nationwide Poster Contest
. Workshops emphasized the importance of trees in the Barnegat Bay watershed and in our lives.
Presenting organizations included:

The Forest Resource Education Center: "Tree ID Walk & Talk" and "Sounds From the Forest",
New Jersey State Forest Service: "Silviculture and Sustainable Forest Management",
NJ Sea Grant Consortium: "Weather, Climate, Trees and the Importance of Understanding Storm Surge",
New Jersey Pinelands Commission: "The NJ Pinelands – More Than Pine Trees",
Ocean County Parks & Recreation: "What Trees Lived Here Before My school Was Built?",
Kateri Environmental Center: "Tree Mysteries", and
Cedar Hollow Consulting, Naturally!: "EcoTour – Streaming the Rivers and Creeks of the Barnegat Bay Watershed".
Keynote Speaker, Karen Walzer of Barnegat Bay Partnership, introduced participants to Jersey-Friendly Yards, a new website designed for the home or school gardener, offering step-by-step support to create an environmentally friendly garden or landscape using native trees, shrubs and perennials.